Your Trusted Experts in
Real Estate Closings
Here at Real Estate Solutions, we have established a network of experienced attorneys and closing agents. It enables us to do a fast closing process anywhere and anytime.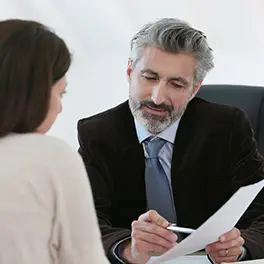 Extensive Experience in the Industry
Since 1994, Real Title Solutions has recognized the need for attorneys and agents to provide efficient solutions in real estate closings. Our goal is always to help our clients achieve their desired results.
Our team of competent and professional closing agents will be with you throughout the process. We'll ensure that you understand each step to make better decisions in getting your dream home.
Get in Touch With Our Agents Today
Hiring professionals ensures faster and more efficient closings for properties. That's why Real Title Solutions is here to help you address your real estate needs. Talk to our agents to learn more about our wide range of services.